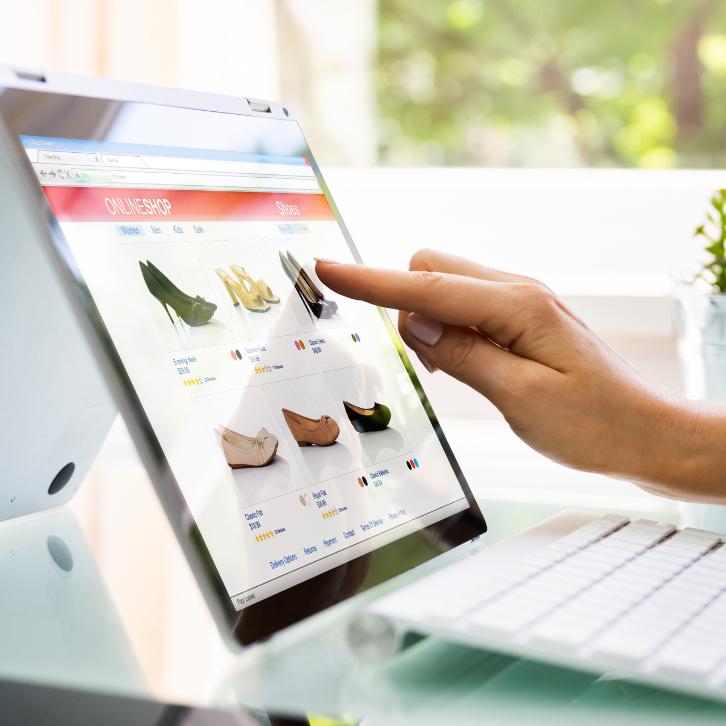 Point of saleOnline Shop
With our latest in-house development, we realistically simulate another relevant point of sale: the online shop.
We meet your target group directly at the online touchpoint and explore the potential of your design alternatives, the optimal price as well as the ideal placement and composition of your portfolio. We simulate a realistic purchase situation in the relevant competitive environment quickly, easily and cost-effectively and test all KPIs in comparison to your competitors.
All essential features such as (strike) prices, product details, customer reviews and product images can be individually integrated so that their influence on the purchase decision can be measured.
The EARSandEYES online shop is used for typical questions such as:
Package design: What does the optimal package look like? What information and design elements are relevant?
Price (optimal price): How expensive can or should the product be? What are the price thresholds, what are the optimal price points?
Portfolio: How can the portfolio be optimized? Which product combination achieves maximum sales?
Placement: What influence does the placement in the online shop have on sales? Is it worth investing in placement?
Product launch: Can the new product assert itself in the competitive environment? How high is the trial rate?
Different display options of the EARS
and

EYES online shop

Depending on which online shop is to be simulated, the web shop can be set up to have tile view or list view.

Tile view three-column                                                                                  Tile view four-column                                                                                 list format
Do you have individual questions?
Thanks to our own IT department at the institute, we can offer you maximum flexibility for your research questions. We would be happy to adapt the online shop to your individual requirements. Feel free to contact us.  
Is the shopping process in stationary retail relevant for you? Please also have a look at our Virtual Shelf!
You can find our free FactSheet on the Online Shop and Virtual Shelf in our download area.
Would you like to know more about our online shop or virtual shelves?
Send us a message and we will get back to you as soon as possible.